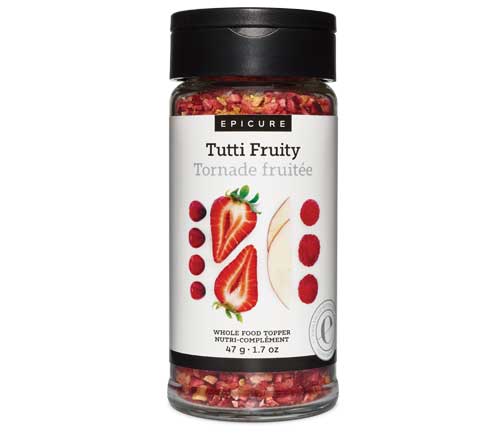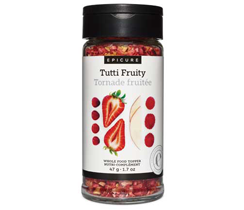 Gluten free
Nut free facility
47 g (1.7 oz)
A source of antioxidants & 2 g fibre per serving, plus the benefits of turmeric.
Sweet tartness with strawberries, raspberries, cranberries & a hint of coconut.
Sprinkle on Greek yogurt, hot cereals, fresh fruit & quinoa salad.
Mix in smoothies, trail mix, granola bars & muffin batter.
2 Tbsp (30 ml) equals about one ¼ C (60 ml) serving of fresh fruit.