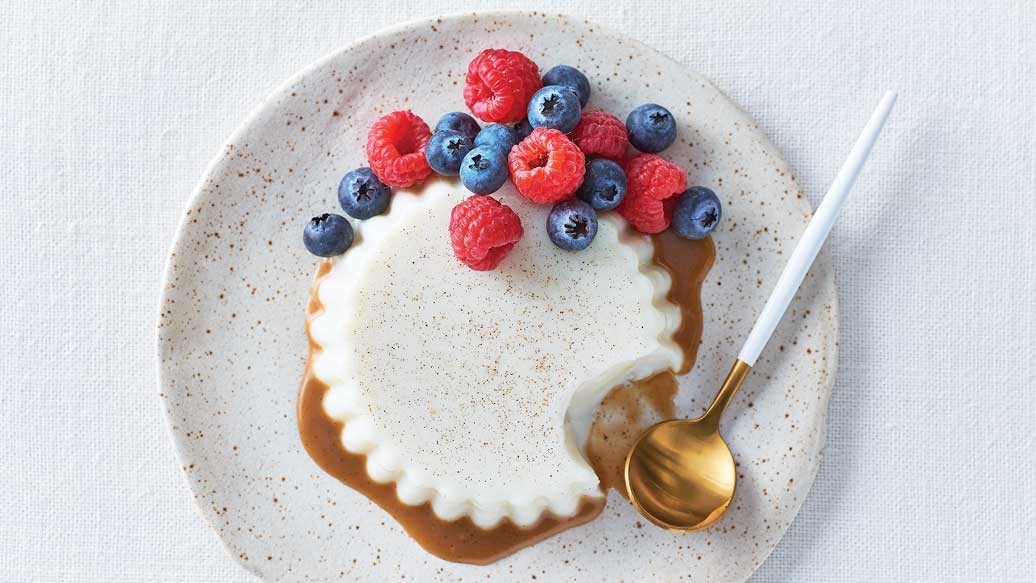 3 hours & 20 min (3 hrs chill time)
6 servings
$0.90/serving
Preparation
In 8-Cup Multipurpose Pot, whisk mix with milk.
Bring to a boil over medium-high heat, stirring frequently. Once boiling, immediately remove from heat.
Pour into six Prep Bowls. Cool. Cover and refrigerate until set; 3 hrs or overnight.
Serve as is, or to unmold, run a knife around the edge of each ramekin; turn out onto a dessert plate.
Nutritional Information
Per serving (1/2 cup): Calories 100, Fat 2.5 g (Saturated 1.5 g, Trans 0 g), Cholesterol 10 mg, Sodium 60 mg, Carbohydrate 17 g (Fiber 0 g, Sugars 11 g), Protein 4 g.
Tips
VEGAN PANNA COTTA  - Prepare panna cotta as per package, using non-dairy 
milk such as almond, soy, or oat. Enjoy ½ cup serving. 
BLUE BUTTERFLY PANNA COTTA  - Prepare panna cotta as per package, adding  3 Blue Butterfly Herbal Tea bags. Use a large spoon 
to gently squeeze tea bags against side of the pot  while cooking. This helps release colour and flavour.  Squeeze again when removing 
and then discard. Continue with recipe as written.  
TIP: Cow's milk works the best for the brightest blue colour.
For a more indulgent dessert, use 1 cup whipping cream and 2 cups milk, your choice.
Rinse ramekins with cold water before filling. This will help prevent sticking when unmolding.